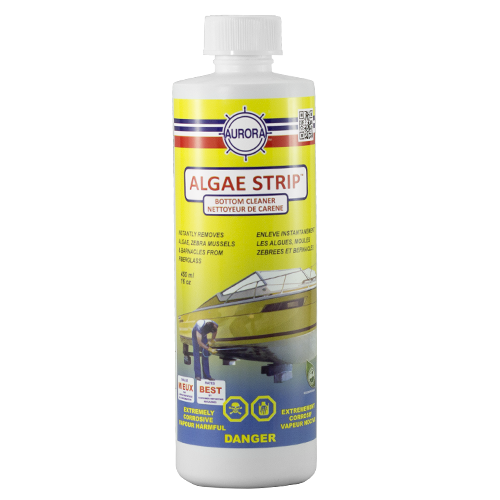 ALGAE STRIP™ 450ml
£17.99
ALGAE STRIP™
The Original Fiberglass Boat Bottom Cleaner & Boat Hull Cleaner. The Best, Toughest and Most Efficient Mussel, Barnacle & Algae Remover Available in the Market. ALGAE STRIP™ is used by Professional boat yards and they are impressed with the results they are getting from ALGAE STRIP™.
ALGAE STRIP™ Works Chemically and it will clean your boat bottom in less time and labor with no need for scrubbing. Just Roll On and Rinse Clean!
3 easy steps
1. Pressure-wash or scrub off loose algae
2. Apply ALGAE STRIP™ with a Paint Roller & Let Stand 20-30 min
3. Rinse Off with Garden Hose
Roll on Rinse All done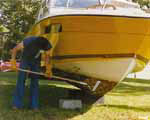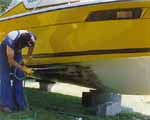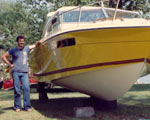 The amount of Algae Strip is dependant on the amount and type and age of the growth plus the size of the boat. Barnacles will require much more product to remove than algae and heavy old growth will require more than fresh light growth or stains. One bottle should be enough to remove light growth from a 20 to 25 ft boat. Barnacles could take 3 to 4 bottles for the same size boat.