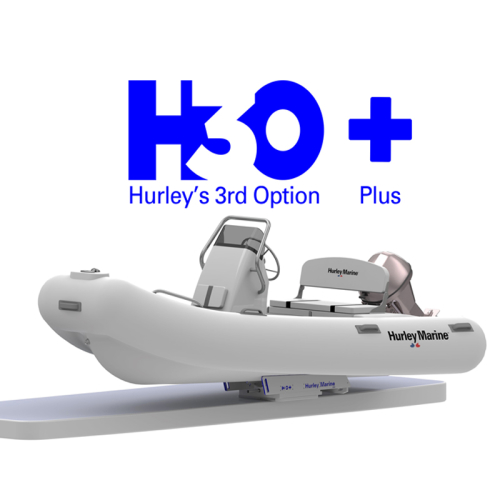 H3O+ (Plus) Dinghy Davit™
The NEW H3O+ (Plus) Dinghy Davit™ has all the great features of the H3O but is larger for heavier loads, includes inner bunks and comes standard with a 6′ Winch Arm. The H3O+ (Plus) can muscle up to 725 pounds (328.85 kg) and longer loads up to 13′ (3.96m) with ease. Either a Hand Winch or Electric 12v Winch are available as options.
Moore Marine H3O+ (Plus) Package
Kit includes:
2 x 316 stainless steel mounts.
installation instructions.
2 Year Warranty.
90 days warranty on the winch.
Larger frame for heavier tenders.
Available with a optional electric 12v winch with remote control and wiring harness or manual winch.
Removable 6′ winch arm.
Adjustable inner bunk system for added support.
Overall Weight: 84 pounds (38.10 kg).
725 pounds (328.85 kg) capacity.
Suitable for rib and tenders up to 13' (3.96m) long.
The kit does not come with any other fixings due to the varied installations.
Please contact us for current stock levels as we dont show stock for this product. We like to ensure it is suitable before purchasing!