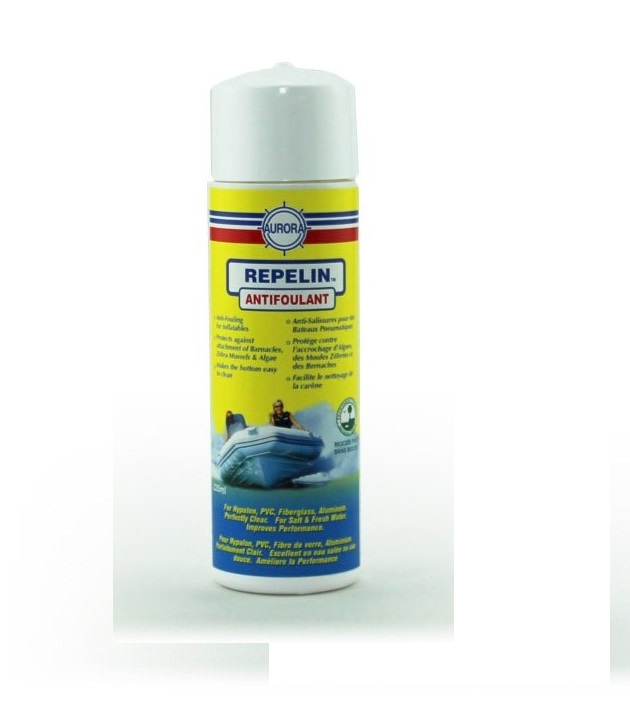 REPELIN™

Super-Hydrophobic, Foul Release bottom Coating Prevents Osmosis Blisters and Protects zodiac boats, inflatable canoe and inflatable dinghy. Prevents the Attachment of Algae, Barnacles & Zebra Mussels on Inflatable Boats. Ideal For Use on Boats that Live in the Water & Boats that are Only in the Water for Short Periods of Times.

Proven Results:
Reduced Friction Improves the Performance of Your Boats:
Better Acceleration
Better Maneuverability
Greater Top Speed
Faster On Plane
Reduced Fuel Consumption

Easy to Apply:
Wipe On & Wipe Away Haze for a Super Slippery Protective Barrier.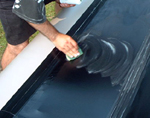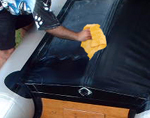 How to protect your Inflatable Boat Bottom?
Make sure that your Inflatable Boat is Clean
Simply apply REPELIN™ with a damp sponge to all hull surfaces that will be submerged in water, including fiberglass & aluminum hulls & OB lower units.
Rub vigorously and make sure that all exposed surfaces & crevices are coated.
Allow to dry to haze. Remove haze with a soft cloth or brush.
After 24 hrs. apply 2nd coat & buff to a shine.
Allow minimum 48 hrs before launching boat.